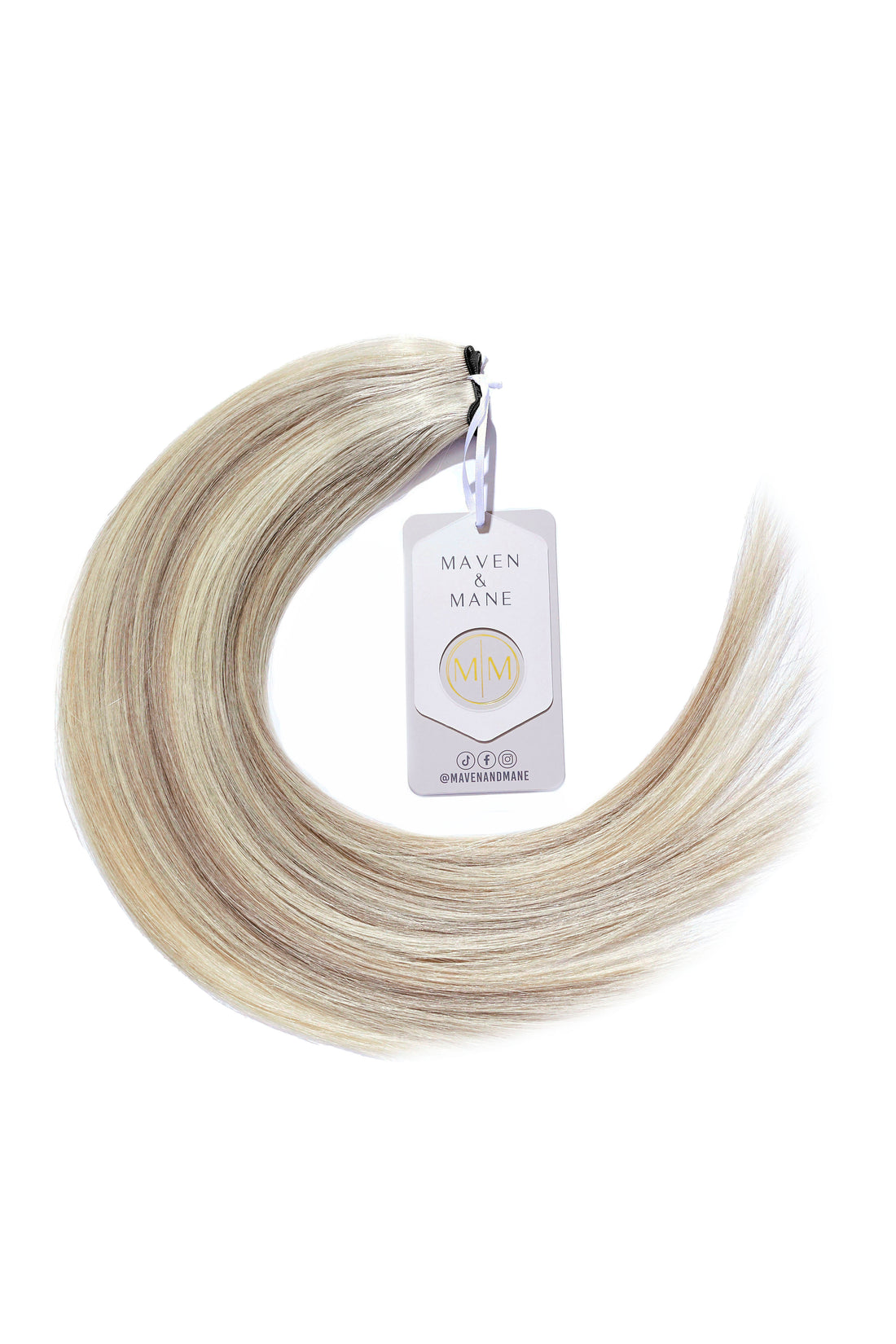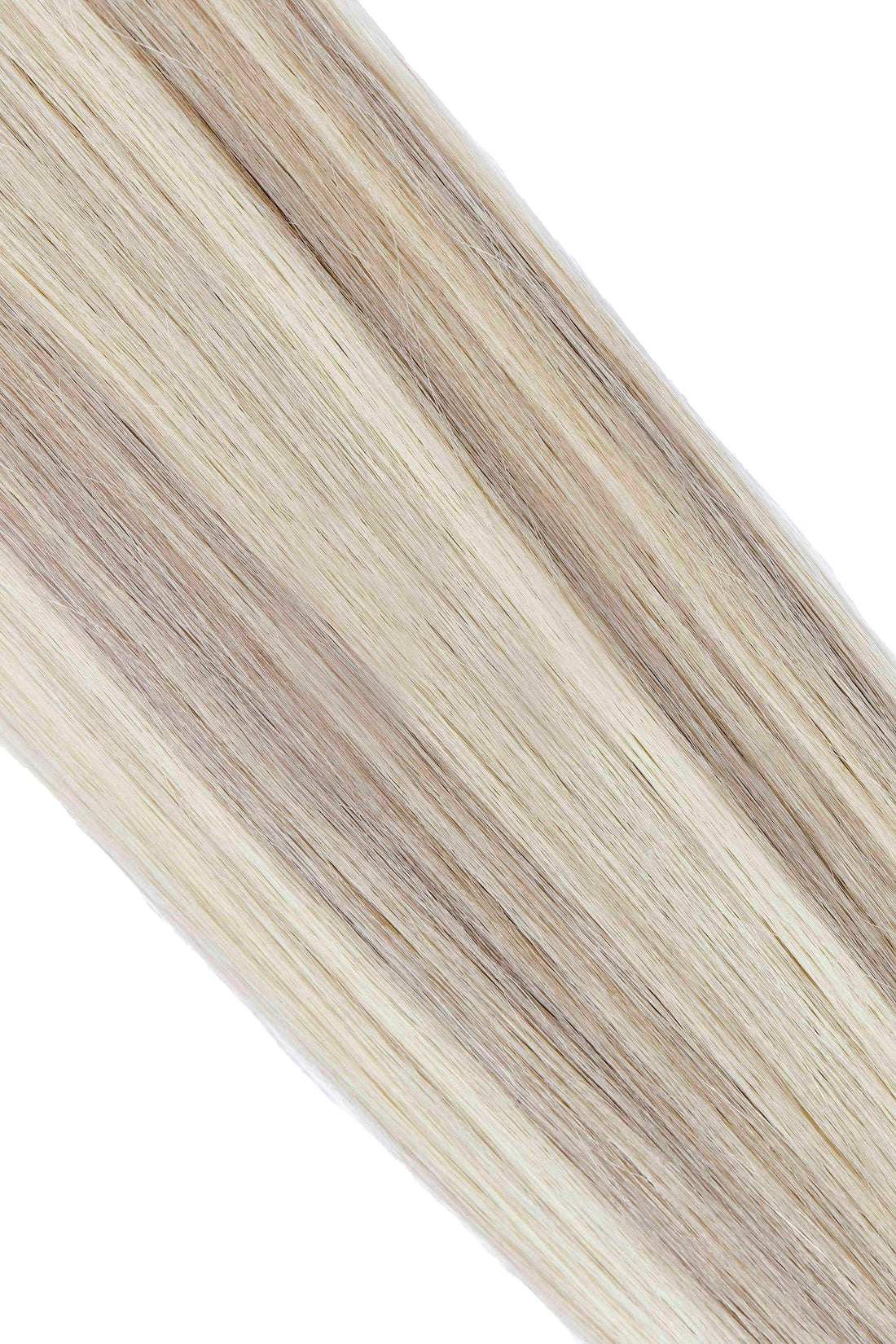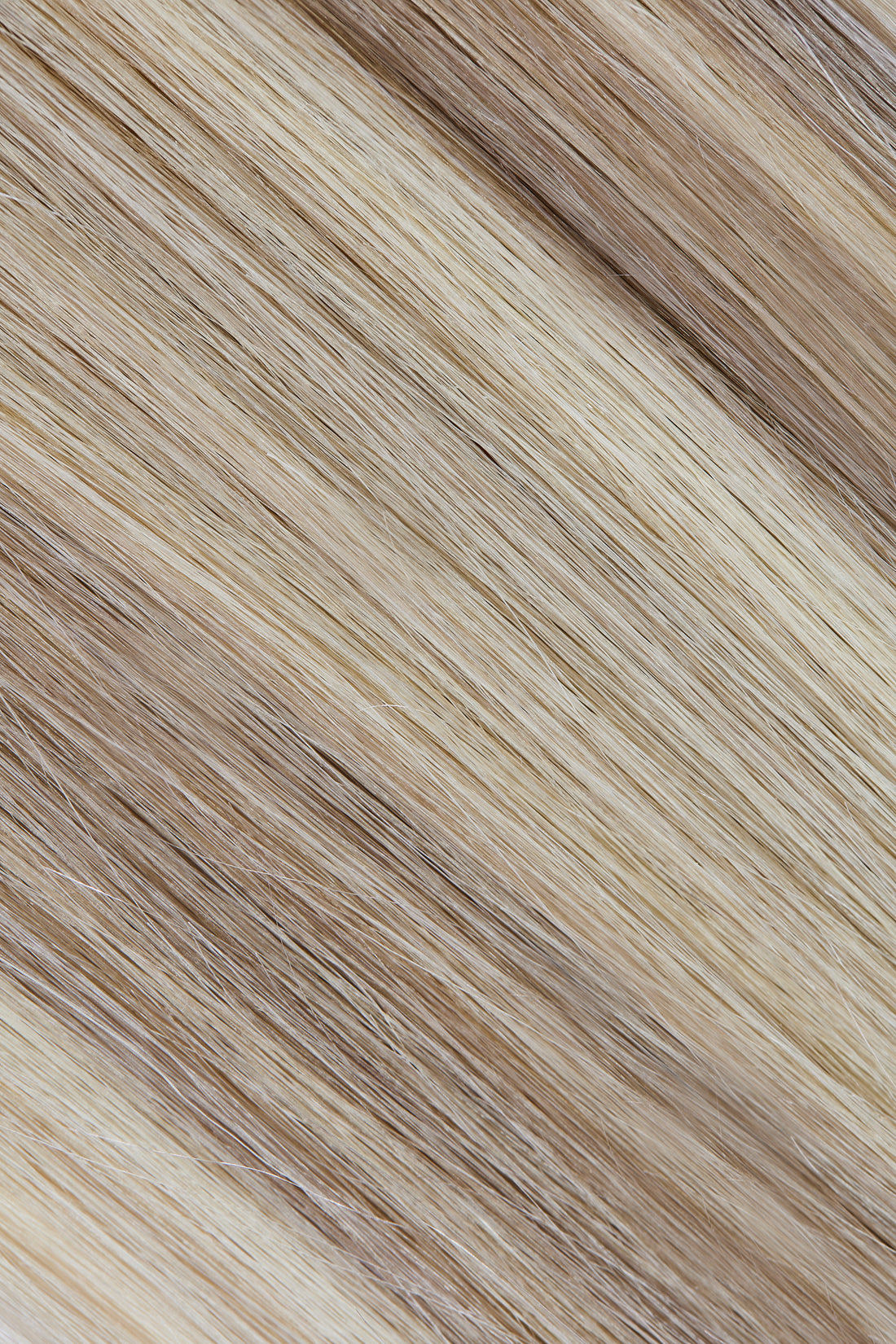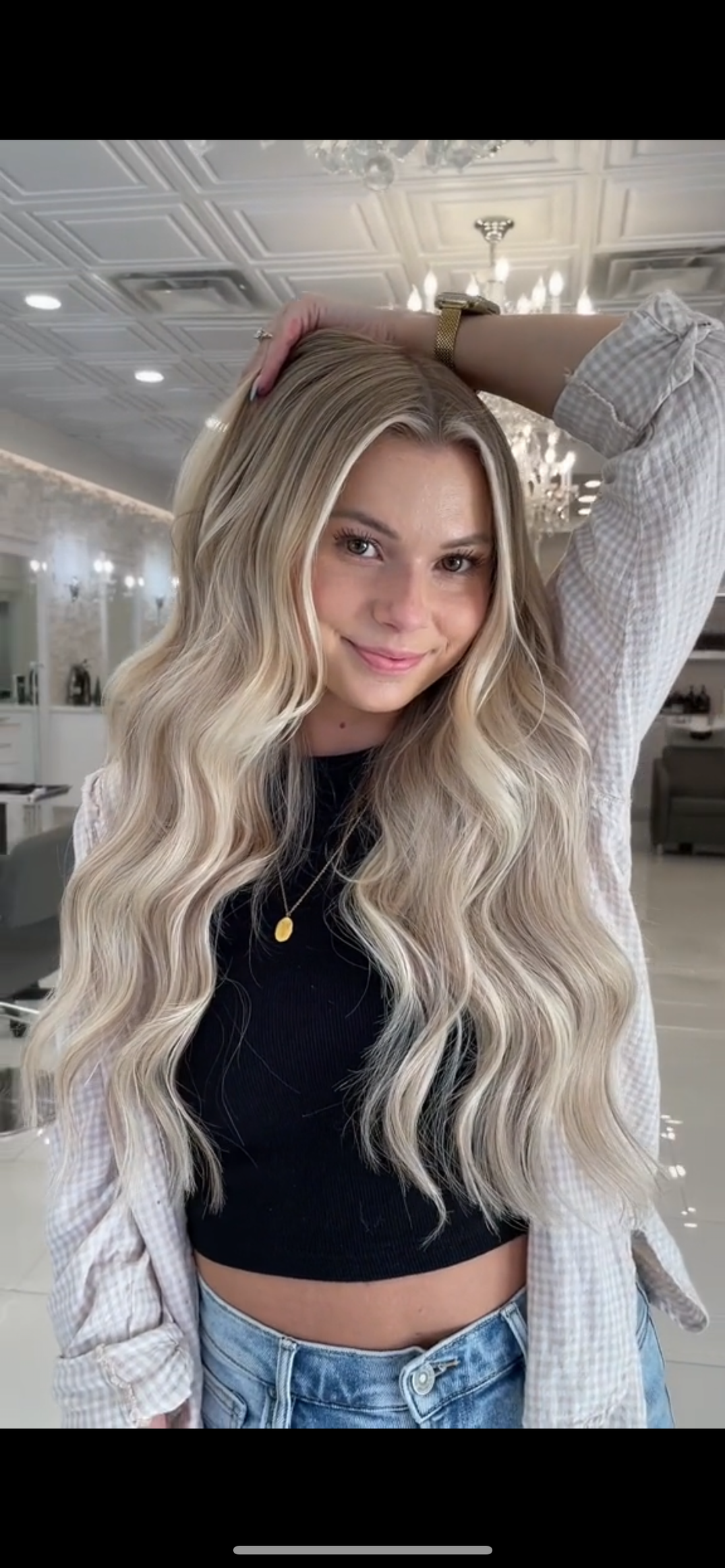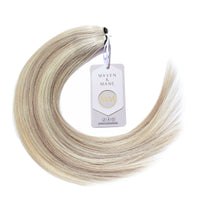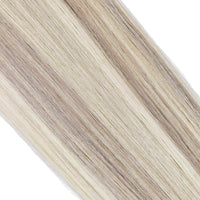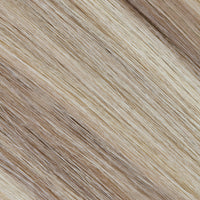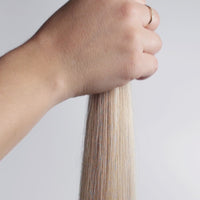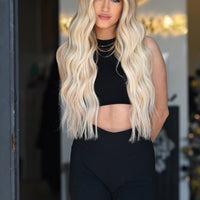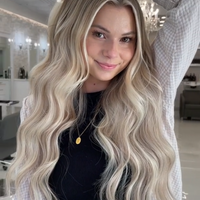 Quartz is a piano shade that has cooler low-lites for optimal longevity. Quartz mixes perfectly with Jewel, Pearl, & Moon Stone
Currently offered in light seams, Dark seams will be in stock soon!!

If you are looking to purchase this shade and it is out of stock, please email us to inquire about inventory! We receive shipments every 4-6  weeks! 
The Genius/hybrid Weft is a new type of weft to the hair extension industry. These hair extensions lay flatter, look more seamless and are able to be cut anywhere on the seam without any shedding! These wefts are the future, say goodbye to hand-tied!
The extensions can last 9-12 months with proper hair care. Our hair care instructions are provided with each extension order, found on the back of the packaging! 
Each pack contains 2 wefts.

50 grams per pack for 21" (25 grams per weft)
66 grams per pack for 25" (33 grams per weft)

Each weft is 12" wide
All single donor cuticle intact extensions. Colored with plant based dyes.
Silky. Smooth. Shine.
Great texture with glorious shades blended in to create any kind of look you wish. Maven & Mane delivers everything you need in hair.
Quartz
Absolutely love this color, my favorite! Perfect color for dimensional bright blondes! Ashy and blonde! Hair is thick from top to bottom!! Best color!